Safety during undertakings
About 260 kilometers of hiking trails and alpine paths open up the Berchtesgaden National Park. The main trail network is signposted, the yellow signs are placed at all important starting points and trail junctions.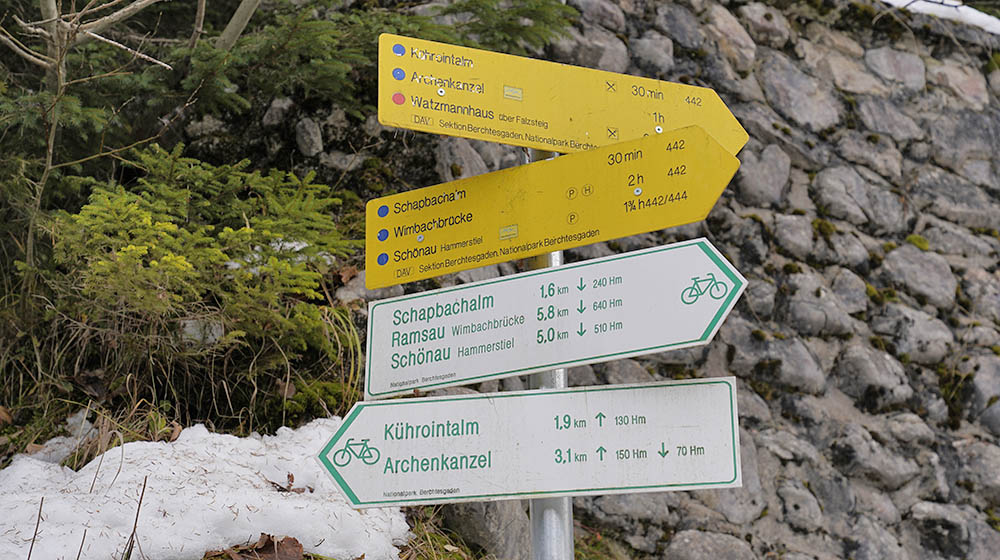 The individual trails are color-coded according to their difficulty. The yellow hiking trail signs stand for barrier-free trails, blue means "easy", red stands for "moderately difficult" and black indicates "difficult" trails.
This information is intended to support you in your tour selection and serves your safety!
Path concept
On the yellow hiking trail signs in the National Park you will find different colored dots that assign a level of difficulty to each trail and climb. We wish you an unforgettable and safe stay!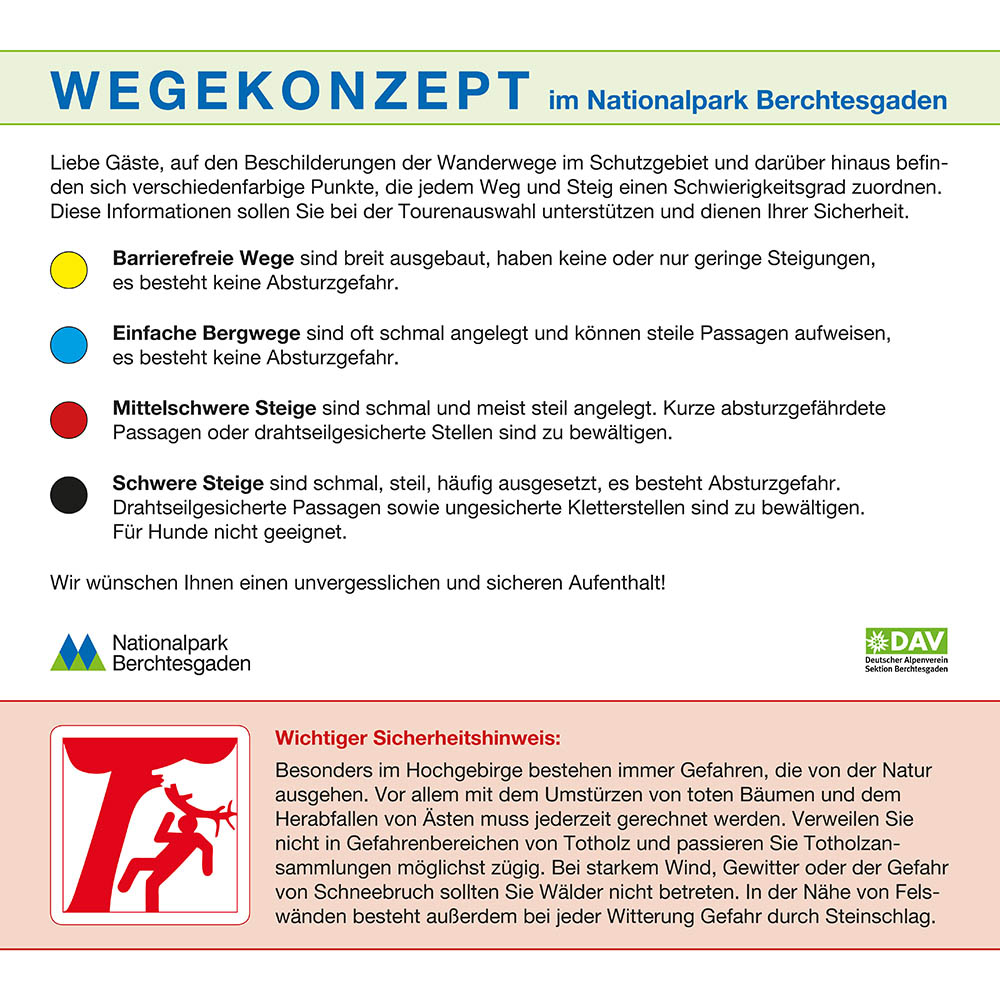 Wildlife needs a lot of rest, especially in winter, in order to survive in the high mountains. Please stick to the designated ski tours and snowshoe routes during your winter activities. Black grouse, chamois and capercaillie will thank you!
To the winter tours:
Links to the project "Naturally on Tour"
Avalanche Warning Service Bavaria
Behavior in the event of a mountain accident
Dial the international emergency number 112
What you should consider during your stay in the national park
In a national park, the protection of nature is the primary goal. In order to achieve this goal, we need your help and ask you not to do the following in the national park:
Throw away garbage
Pick endangered plants
Let dog run free without leash in national park
Shorten distances
Disturb animals in your habitat
bivouacking or camping in the countryside
Listening to loud music or lighting a free fire
endanger the hikers as a cyclist
use swimming aids of any kind to navigate the lakes in the national park
Let drones fly in the national park or fly over it
Thank you for your understanding!