From the Jenner works the drama, the dynamics must be explained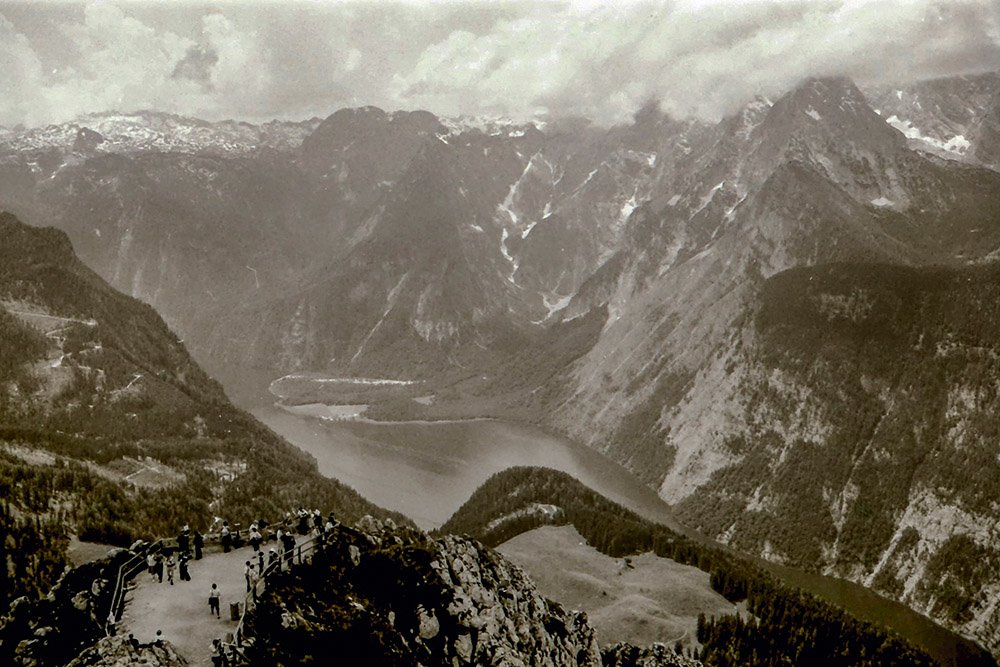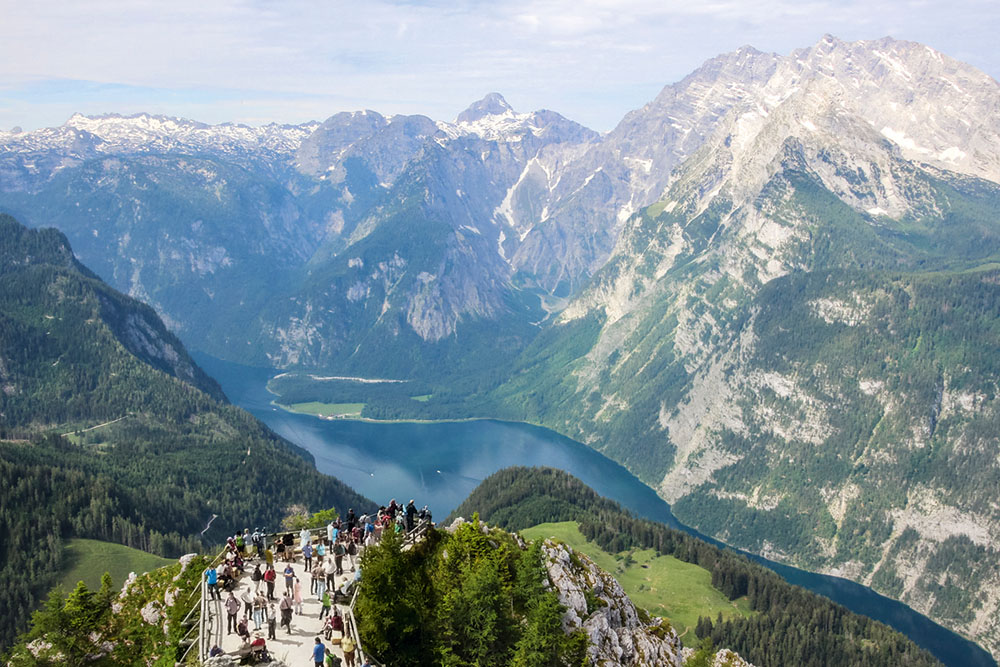 Original recording [1977]
Already about 40 years ago, the magnificence of this mountain landscape impressed all visitors. The variety of forests, alpine pastures, steep mountains and the Königssee could be recognized by everyone. However, visitors could not recognize the dynamics after the forest fire on the steep eastern flank of the Watzmann.
Comparison recording [2017]
Even today, visitors admire this magnificent and diverse landscape, and the number of tourists is constantly increasing. The special dynamics of such a mountain range and the adaptation of nature to disturbances such as landslides, floods and other extreme events must be explained using examples, as is done in the information points of the national park.