UN Decade of Biological Diversity
Cooperative nature conservation and social nature
The Berchtesgaden National Park was awarded two projects as part of the UN Decade of Biological Diversity.
Project 1: »Airy encounters«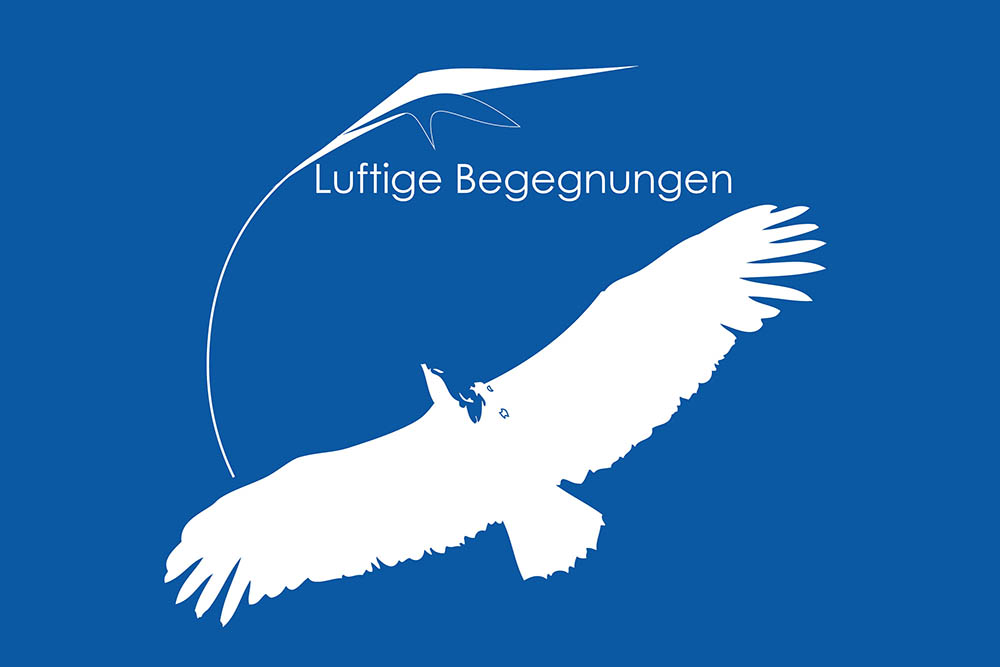 The project "Aerial Encounters" is a joint project from the field of "Cooperative Nature Conservation" of nature sportsmen, conservationists and ornithologists. Aerial sports enthusiasts such as paragliders, gliders and hang gliders have a special relationship with their feathered role models - the birds. In the air, "aerial encounters" occur time and again. Under the motto "Fly - Observe - Document", the air sportsmen record their encounters - in order to avoid disturbances and, above all, to be able to protect large birds of prey such as golden eagles, bearded and griffon vultures even better.
The Berchtesgaden National Park has been a cooperation partner of the project since 2011. In 2013, the "Airy encounters" awarded by an expert jury of the UN Decade of Biodiversity.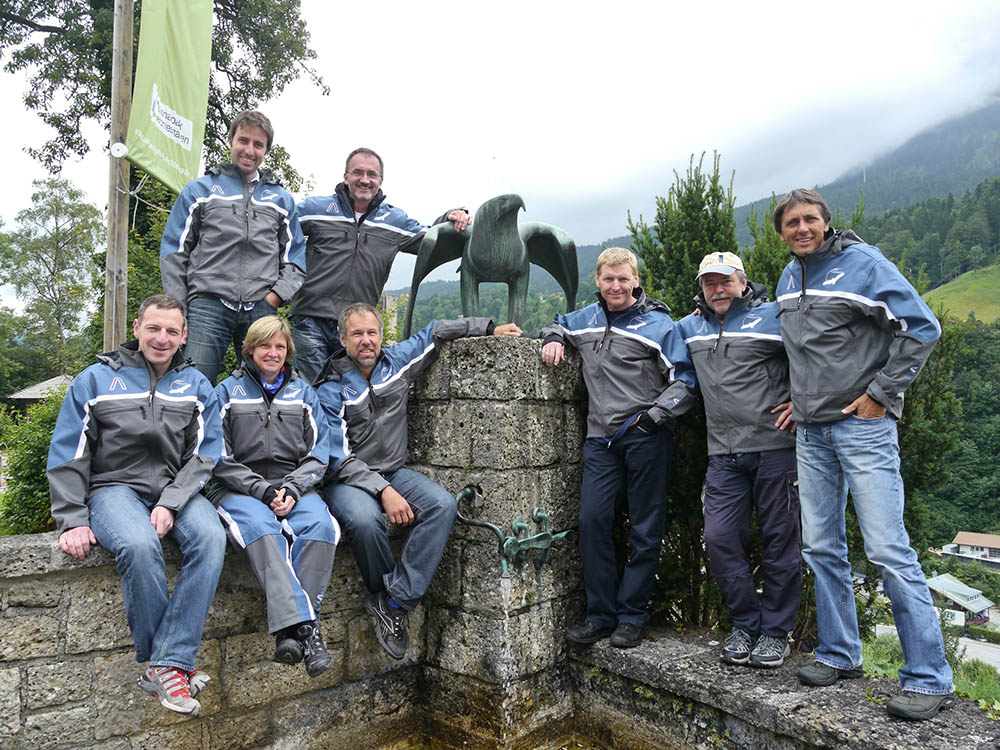 Team "Airy encounters"
Project 2: »Social nature - nature for all«
The second award followed in 2020: Berchtesgaden National Park received an award in the special competition "Social Nature - Nature for All" for its dedicated educational work for people with impairments.
Berchtesgaden National Park has set itself the goal of not only preserving the unique biological diversity of the protected area, but also actively communicating its importance to society. In order to improve the inclusion of people with impairments, the national park administration began as early as 2006 with the "Accessibility" model management plan to make the protected area accessible to all, despite the often difficult-to-access mountain landscape. Today, the national park administration continues to work with dedication to give all visitors the opportunity to experience the biodiversity of Germany's only Alpine national park, while balancing the concerns of nature conservation.
Diverse information and educational offers for people with impairments can be found, for example, in the event programs, in the national park center "Haus der Berge" and in the education center.
More information: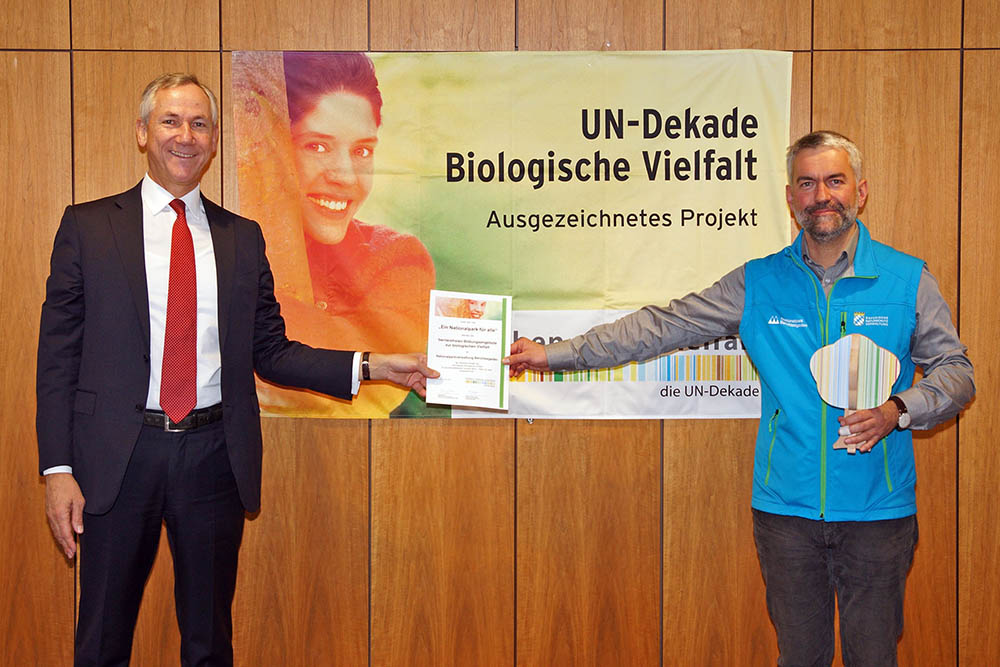 Presentation of award: Special competition "Social nature - nature for all"